The Back to Basics  Golf Academy  was founded upon the principle that the most important piece of equipment we take to the golf course is our body, not our clubs. Decades of chiropractic expertise and countless years on the golf course studying the ins and outs of the game, and most importantly the biomechanics of the golf swing, have led to the development of the Back to Basics Program. A lifetime of enhanced and much more painless golf is waiting for you.

As a team, Doctors Trottier and Danchik teach continued education seminars to both doctors of chiropractic and PGA professionals on how to identify physical limitations in a golfer that may be predisposing injury. Read about us and then read what others had to say about us!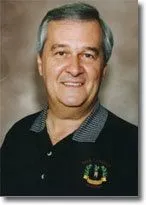 Dr. Raymond P. Trottier
Dr. Trottier is a graduate of the United States Golf Teaching Federation and has been practicing chiropractic for over 44 years. He is director of golf performance and injury prevention at his new clinic in Laconia, New Hampshire. Dr. Trottier is a member of the National Strength and Conditioning Association and was a contributing writer for The New Hampshire Fairway News's golf health and fitness section entitled "The Body Connection." Additionally, Dr. Trottier is an instructor for the Continuing Education Department of New York Chiropractic College.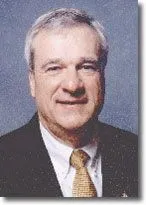 Dr. John J. Danchik
Dr. Danchik is the seventh inductee to the American Chiropractic Association Sports Hall of Fame, and is the current chairperson of the United States Olympic Committee's Chiropractic Selection Program. He lectures extensively in the United States and abroad on current trends in sports chiropractic and rehabilitation and is Associate Editor to the Journal of The Neuromusculoskeletal System and the Journal of Chiropractic Sports Injuries and Rehabilitation. He has been in private practice in Massachusetts for 31 years.
---
Testimonials
The Back to Basics Program has enhanced the lives and play of golfers from across the country. Hundreds have benefited from the program's philosophy and golf conditioning exercises. Here are a few testimonials from our long list of satisfied clients.
"When I went to Dr. Trottier, I was looking for someone who could give me specific exercises to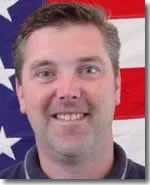 strengthen the weaknesses in my body. I didn't want an overall program, I wanted to know my strengths and weaknesses. Dr. Trottier designed a program that takes very little time and it was simple. All the exercises can be done at home with very little start up costs. I can travel with the equipment and perform all the exercises in my hotel room when on tour. Needless to say I started working on the program last year and it was what helped me have one of my most successful years playing professional golf." - Geoffrey Sisk
Geoffrey Sisk was nominated the 2002 Tour's Player of the Year. In 2006 he was the leading money winner on the New England Pro Golf Tour. (Over $86,000.00)
" Dear Dr. Trottier, My initial goal in joining the Back to Basics Program was to increase my flexibility and balance, and to alleviate the lower back pain that I have been experiencing for the past 15 years or so. If you remember from my initial consultation, I did not want to change my golf swing because I felt that it served me well. I was worried, however, that as I grew older I would not be able to maintain it due to the problems with my back. There is no question that I am now more flexible. There is also no question that I am experiencing far less back pain, and hopefully, if I remain faithful to your stretching and conditioning program, it will be alleviated entirely. The bonus has been with my golf game! In addition to the 68 that you have a record of, my last two rounds on August 30th &  September 1st were 71 and 70--that's three sub-par rounds in my last seven! Thanks, and keep up the great work." - Walter Borowski

" Dr. Trottier's Back to Basics Golf Health and Fitness Program fills the golf swing education today. Proper swing mechanics, taught by a qualified professional , are essential for improvement, but if physical limitations prevent one from performing a sound swing, the benefits of working on the game are minimized. The program completes the learning cycle, improving the overall experience of golf through enhanced physical capacity." - Karen Chase, Teaching Professional

" Dear Ray, Having just finished my Back to Basics program with you I wanted to tell you how pleased I am. My golf game has improved and I am shooting in the 80's now instead of the 90's. I would highly recommend this program to everyone. Thanks" - Ben

"Dear Dr. Trottier, The "Back to Basics" program has been a very rewarding experience for me and well worth the effort. I am 66 years old, recently retired, and now playing golf 12 months a year (7 in Florida). Since completing the program over 2 months ago, my USGA Indexed handicap has gone from 15.7 to 13.6. I no longer experience a stiff neck and back after practice. This week I hit 135 balls per day on the driving range for 3 consecutive days, and still feel great, no pain. I have increased flexibility and balance and are experiencing one club longer distance with my medium and long irons. I am continuing to work out and enjoy doing the simple golf-specific exercises. I believe that this program will allow me to continue enjoying the wonderful game of golf for many years to come." - Gerry Paquette

" Dear Ray, a note of thanks for a great seminar in Charlotte! Lots of good and useful information given in a very effective manner. You and John make and enjoyable team."
- Dr. Steve Manire, Little Rock AR